Quality Policy
Quality is not just measurement but a way of life. Based on Modernized machinery, Top Notch infrastructure and Technical expertise, we emphasize on quality along with the quantity.Quality systems existing at Topline Lamination Pvt. Ltd. comply with the requirement of International standard systems. To achieve the objectives of the quality policy, company plans to implement & achieve Total Quality Management. Quality checks have been introduced at various work centers of the company under the guidance & expertise of Certified Quality Management Consultants. Persistent follow up by management, internal/external audits and relentless efforts on the part of employees have paid rich dividends. Working in accordance with quality systems has now become a way of life at Topline Lamination Pvt. Ltd. Transformer lamination needs a high degree of precision, which necessitates the use of highly specialized CNC machines.Topline Lamination have ISO-9001:2015 | ISO 45001:2018 |ISO-14001:2015 certified facility, to perform transformer lamination. TI has 2CNC machines. A variety of shapes ad sizes of lamination may be processed using our CNC Cut to Length equipment.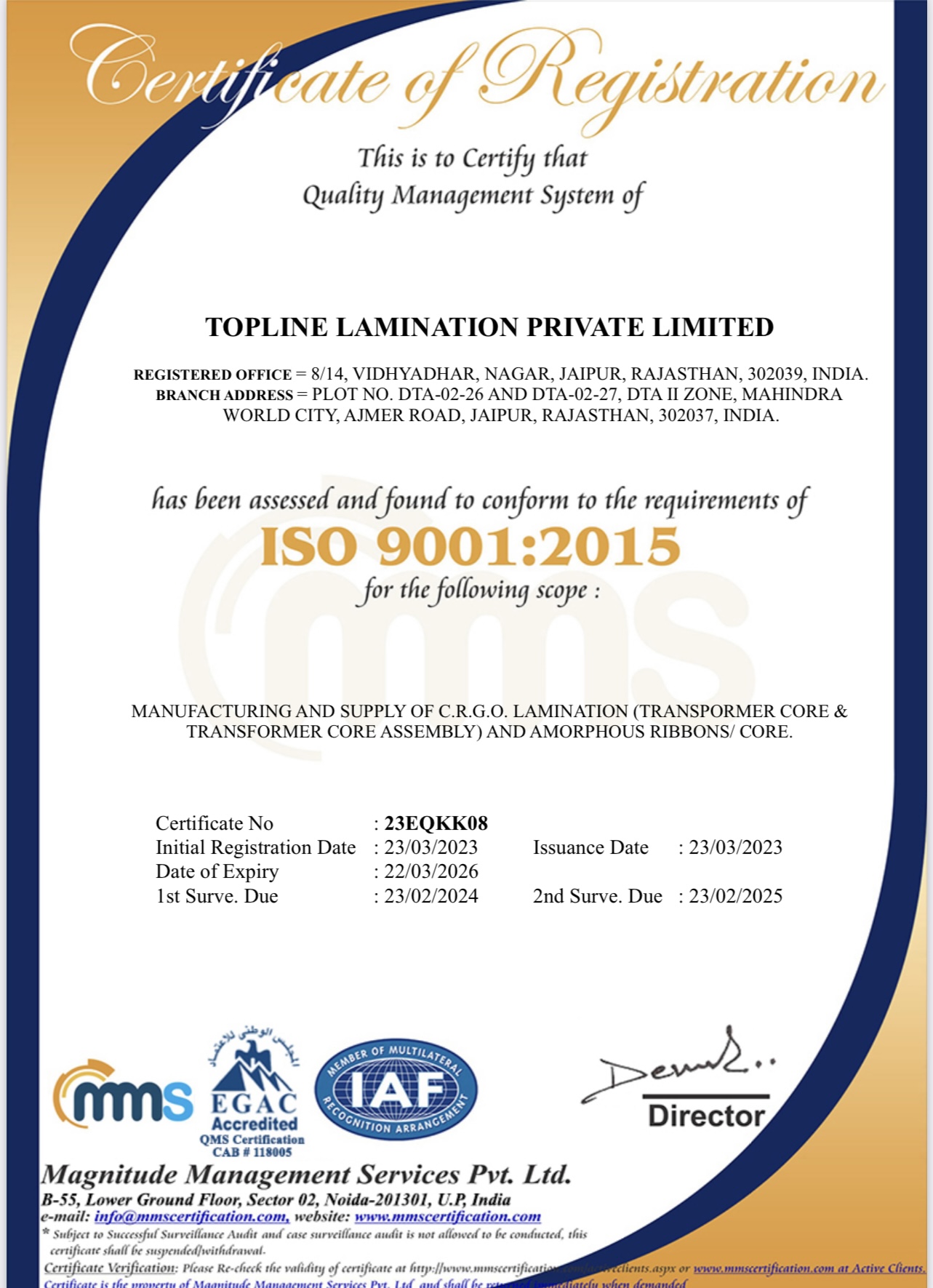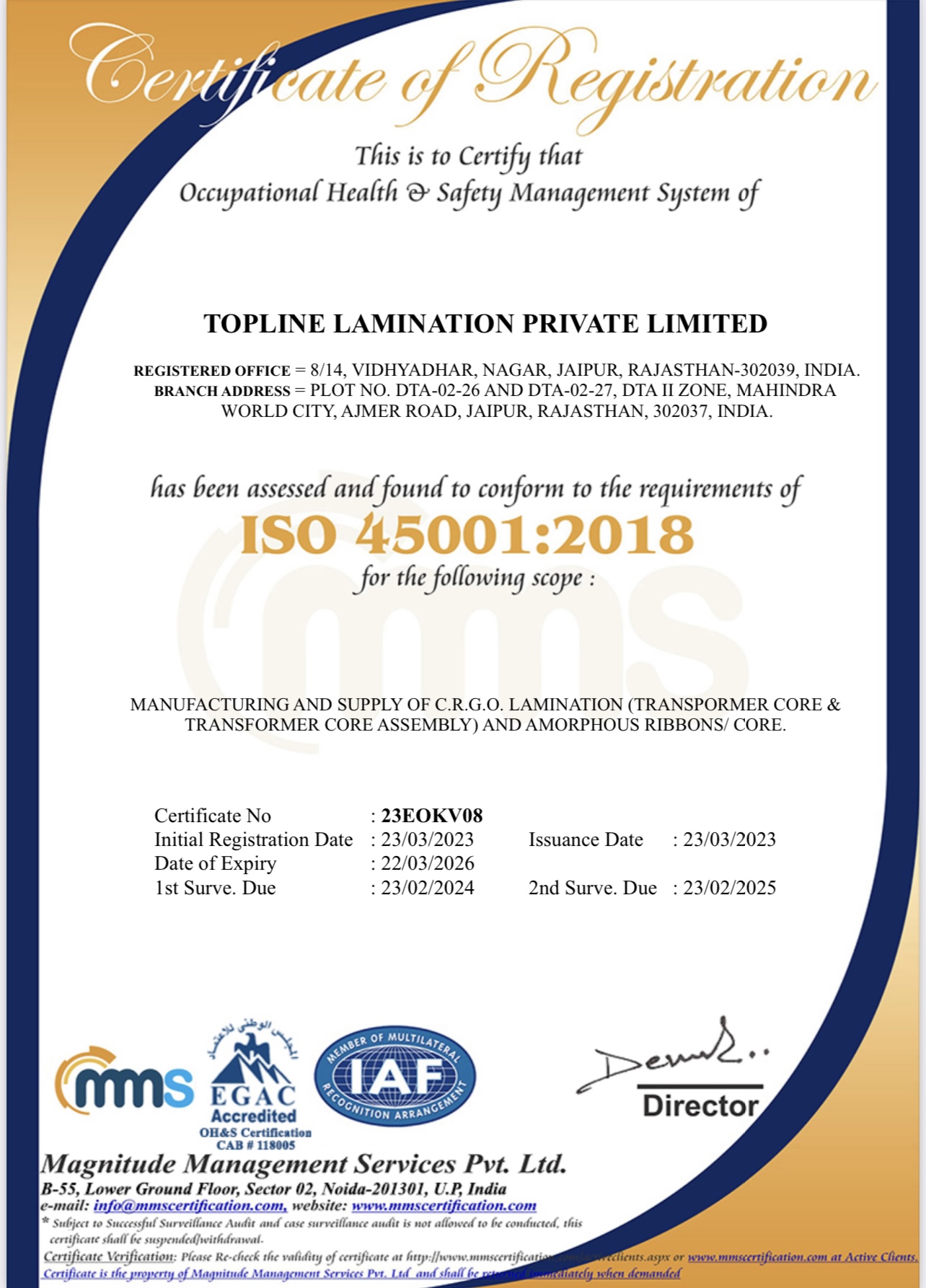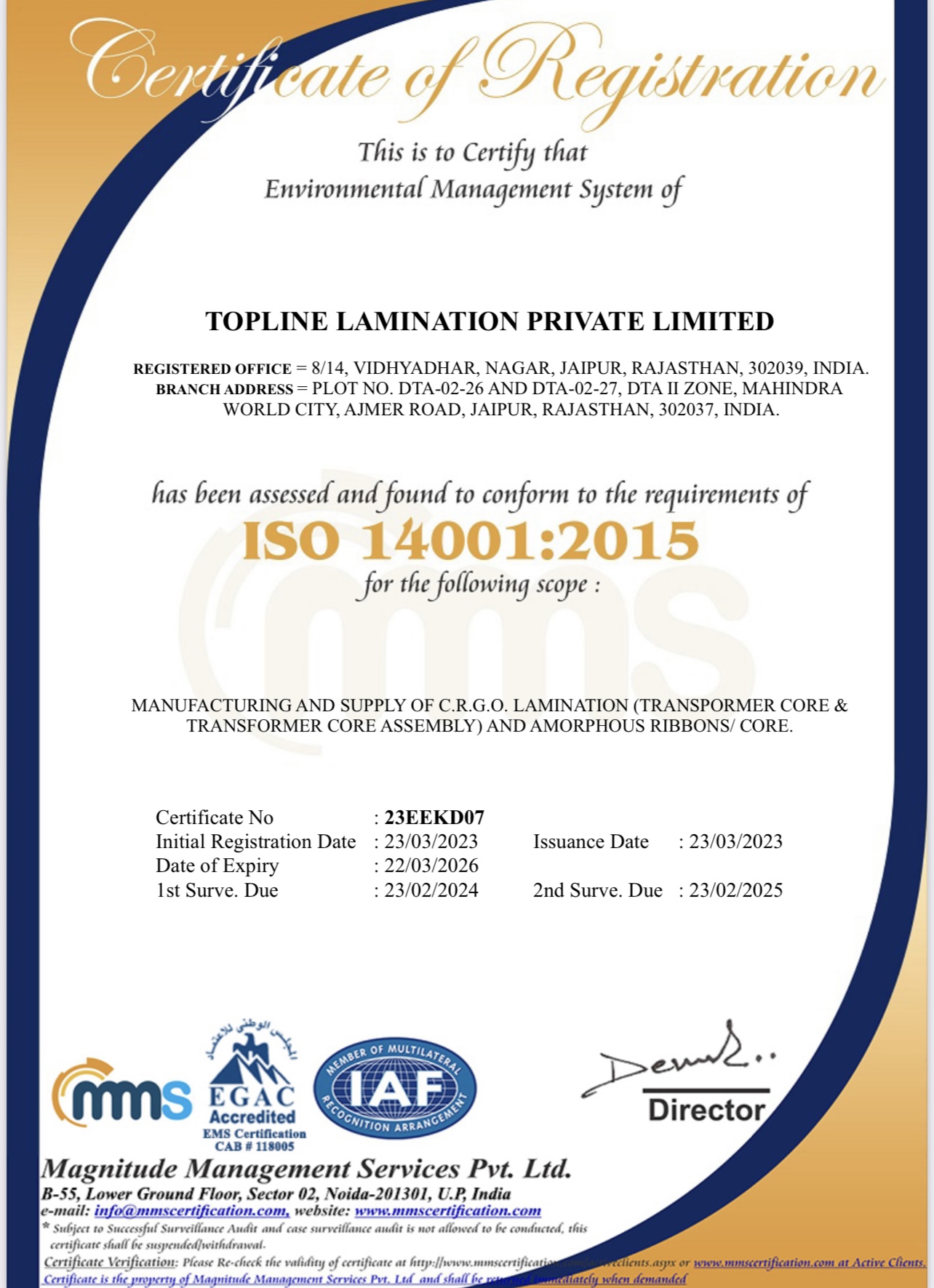 Quality Tests
What Our Professional Consulting Team Offers:
Raw Material Tests
Testing machines in this lab include :

Single Sheet Tester
Ring Core Tester
Epstein Tester
Franklin Insulation Resistance Tester
Bend Tester
Stacking Factor Tester
CRGO Laminations
At Topline Lamination Pvt. Ltd. , quality control checks are conducted throughoutthe Laminationmanufacturing process, at half-hour intervals, on every machine, and the recordsare maintained separately. The Laminations are checked for Edge Burrs, Width, Camber, Thickness, Stack Thickness, Wave Factor, etc., which have to be in accordance with the respective least measurements done by various measuring devices.
Wound Core Tests
Before dispatch, the products undergo a final test regimen for :
Dimensional Accuracy
Insulation Coating (test to determine insulation resistance)
Iron Loss
Silicon Percentage
Laminating Factor